The Samsung Gear A smartwatch has been in the news for several months and is said to be the brand's first circular smartwatch.
The Samsung Gear A smartwatch was codenamed Orbis. We talked about it because it was announced as the first device of the brand with the possibility of making contactless payments via the Samsung payment platform.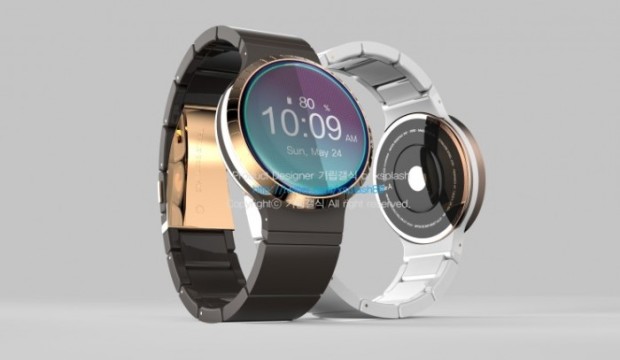 Today, we finally have a little more information on the multiple variants of the Samsung Gear A smartwatch; there will be at least three. The SM-R720, R730-SM and SM-R732. The SM-R720 version is the one behind the code name Orbis S1, the SM-R730 is called Orbis S2 and the SM-R732 has the little code name Orbis Classic. In short, so far nothing that we have not known for a few months…
Samsung's round smartwatch will run on Tizen, the brand's health home OS, rather than Android Wear. A bold move (at best) considering how well the Samsung Gear 2 was received last year. Besides, there are very few applications for this OS. For me it's the big black point of the product even if some should have new applications ready on launch day.
On the hardware side, the Gear A should have a circular Super AMOLED screen with a resolution of 360 x 360 pixels, an Exynos 3472 processor, 768 MB of RAM, 4 GB of storage, Bluetooth v4.1, Wi-Fi b / g / n, cellular connectivity for certain versions of the smart health connected watch, NFC, a heart rate sensor, and a 250 mAh battery. The crown around the screen should be able to rotate for navigation.
As for the launch date, two dates circulate. The premiere is on August 13 at a special launch event for the Samsung Galaxy Note 5 and the Samsung Galaxy S6 Plus. Samsung may also choose to present its new smartwatch at IFA 2015 in early September.